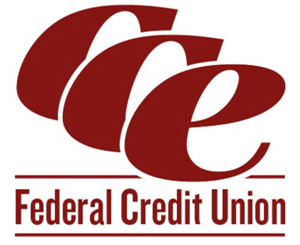 Contact us at
Address:
CCEFCU
316 10th Street N
Fargo, ND 58102
Phone: (701) 237-4493
Fax: (701) 298-9880
Office Hours:
Monday – Friday
8:30am – 4:00pm
Welcome…
to the CCEFCU website. Since 1958, we have provided our members with a safe place to save while earning excellent dividend rates on those savings and provide loans at the lowest rates possible. Our sole purpose is to help our member-owners with all their financial needs from all walks of life.
Membership is open…
to any and all employees of the cities of Fargo and West Fargo, Cass County, and the state of North Dakota. Family members of those employees are also welcome to join the credit union.
Your savings are secure…
and insured up to $250,000 by the National Credit Union Administration (NCUA), an agency of the Federal Government.
In true cooperative spirit…
your voice is heard through our volunteer Board of Directors who are elected by you and other members of the credit union. As a not-for-profit financial cooperative, your funds are invested locally, helping other member owners from your community.
If you are using a screen reader and are having problems using this website, please call 1-701-237-4493 for assistance.
Card Services
Lost or Stolen
Visa/Debit Card:
1-800-325-3678
Services
Share / Savings Accounts
Share Draft / Checking Accounts
Debit Cards
Visa Card
Loans
Money Orders
Payroll Deduction
Notary Public Service